We're Accredited
AHHA accredited
Established in 1933 by leaders in the veterinary profession, AAHA is the only companion animal exclusive veterinary association. AAHA is well known for its high standards in veterinary medicine and quality pet care, and promotes those standards within the veterinary profession and to the public. The Association develops and educational programs designed to help companion animal hospitals thrive. AAHA believes in setting "The Standard of Veterinary Excellence." Throughout the Association's history, its mission has remained the same: provide veterinary professionals with the resources they need to effectively manage their businesses and deliver the best in companion animal care.
The AAHA membership philosophy is team-focused, allowing every hospital staff member, from veterinarians to receptionists, benefit from AAHA's resources through one group membership. Today, AAHA serves approximately 5,500 practice teams in the United States and Canada that are comprised of 50,000 individual veterinary care providers. Nearly 3,200 of the total practice teams are accredited.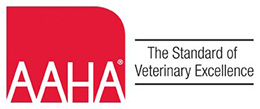 AHHA mission statement
The purpose of the American Animal Hospital Association is to:
• Enhance the abilities of veterinarians to provide quality medical care to companion animals
• Enable veterinarians to successfully conduct their practices and maintain their facilities with high standards of excellence
• Meet the public's needs as they relate to the delivery of small animal veterinary medicine
Please visit their website at www.aahanet.org for more information
CVO accredited
Veterinarians in Ontario must practise in an accredited veterinary facility. When facilities meet all requirements, they receive a Certificate of Accreditation.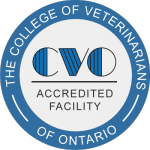 AAFP Practice
Wellington Veterinary Services is a member of the American Association of Feline Practitioners (AAFP). We have taken extra steps to appeal to the unique nature of our feline patients.

We look forward to welcoming you!