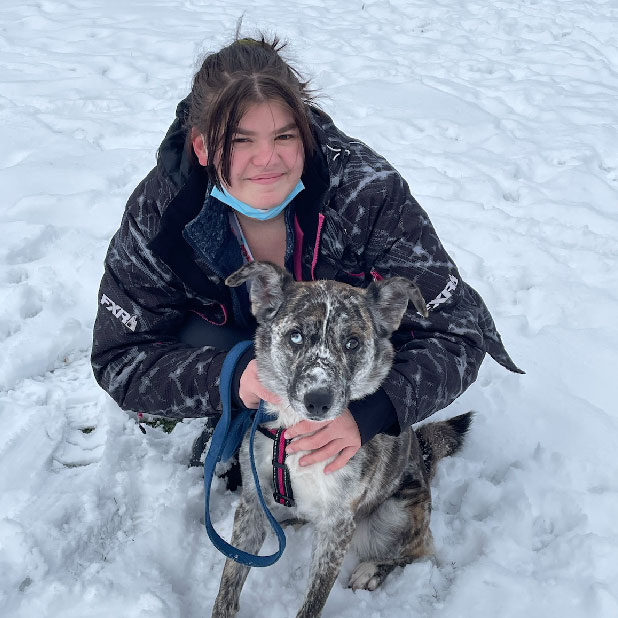 Ashley, VT
Ashley is a veterinary technician who is currently pursuing her education at Northern College. She will be graduating in 2023 and is excited to continue working in the veterinary industry. Her passion for animals stems from her upbringing on a farm where she was responsible for caring for a variety of animals including cows, horses, pigs, chickens, dogs, and cats.
Ashley's favorite part about her job is the opportunity to work with new animals every day. She recently adopted a one and a half year old Australian/Dutch Shepherd cross named Sadie from the Northern College animal colony, and she also has a cat named Larry and a German Shepherd/Lab cross named Dixie at home.
She has received awards in high school such as the Grand River Agricultural Society Margaret Bolender Award and A.O. Smith Enterprises Ltd. Co-op Education Awards.
Ashley is a dedicated veterinary technician who is passionate about caring for animals.